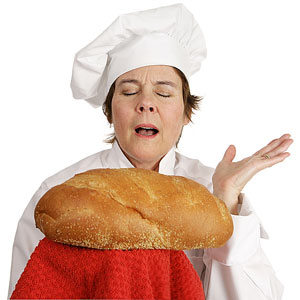 Bakers mix and bake ingredients to produce breads, pastries, and other baked goods. Many bakers are employed by commercial bakeries that distribute their goods through wholesale, retail, mail order, or manufacturer outlets. These manufacturing facilities use high-volume mixing machines, ovens, and other equipment to produce standardized baked goods. Other bakers work in grocery stores, restaurants, and specialty shops, producing specialty baked goods in smaller amounts.

Bakers typically start their careers as trainees or apprentices, where they learn how ingredients are affected by heat and how to properly combine them. They also learn how to ice and decorate cakes and pastries. Trainees often start out in store bakeries, while apprentices may start in craft bakeries.

Apprentices have the option of working toward a certificate in baking through correspondence study. This certification is administered through the Retail Bakers of America, and is offered in four levels of competence, including baking sanitation, management, retail sales, and staff training. Each level has its own education and experience requirements which must be satisfied prior to the exam. A certified master baker certificate has the most requirements; the baker must have earned the certified baker designation, in addition to completing 30 hours of government-approved or culinary school sanitation coursework, 30 hours of professional development workshops, and at least 8 years of commercial or retail baking experience.

Bakers often work odd hours, such as early mornings, evenings, weekends, and holidays. They often work under strict deadlines in hot and noisy environments. They should be have an eye for detail and be able to follow instructions and communicate well with others.

Bakers working in retail or wholesale establishments may advance to supervisory positions, or become buyers for wholesalers or supermarket chains. Some bakers decide to open their own bakeries. Positions in the baking industry are expected to experience average growth, but highly skilled bakers will be especially in demand. For more information on levels of baker certification, contact the Retail Bakers of America at 8400 Westpark Drive, 2nd Floor, McLean, Virginia 22102.
---
About Bakers' Job Responsibilities, Educational Requirements, and Working Conditions